Manipal University
Manipal University is synonymous with excellence in higher education. Over 28,000 students from 57 different nations live, learn and play in the sprawling University town, nestled on a plateau in Karnataka's Udupi district. It also has nearly 2,500 faculty and almost 10,000 other support and service staff, who cater to the various professional institutions in health sciences, engineering, management, communication and humanities which dot the Wi-Fi-enabled campus.

The University has off-campuses in Mangalore and Bangalore, and off-shore campuses in Dubai(UAE) and Melaka (Malaysia). The Mangalore campus offers medical, dental, and nursing programs. The Bangalore Campus offers programs in Regenerative Medicine. The Dubai campus offers programs in engineering, management and architecture, and the Melaka campus offers programs in medicine and dentistry.

Every institute has world class facilities and pedagogy, which are constantly reviewed and upgraded to reflect the latest trends and developments in higher education.

Manipal University is ranked
#1 in "Research Publications by Private Institutions",
#1 in "Among Top Private Deemed Universities in India",
#5 in "All India Private Universities".

It all began in 1953, with the late Dr. T.M.A. Pai, a doctor, educationist, banker and philanthropist.
His pioneering vision changed the face of education and healthcare in India.
He transformed Manipal into a vibrant University township and a renowned Centre of Learning.
Magnificent hospitals and academic institutions now carry Dr.Pai's dreams forward.
His zeal, dedication and energy were a fountain of inspiration for others, motivating them towards collective efforts.
His spirit is still alive- it is the spirit of Manipal.






LEADERSHIP

Dr Ramdas M Pai
President and Chancellor
Dr Ramdas Madhav Pai, Chancellor of Manipal University, has a powerful vision for the future.


Dr Hebri Subhaskrishna Ballal
Pro Chancellor


Dr H Vinod Bhat
Vice Chancellor


Dr Datuk Abdul Razzak
Pro Vice Chancellor


Dr Vorvady Surendra Shetty
Pro Vice Chancellor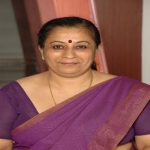 Dr Poornima Baliga
Pro Vice Chancellor (Health Sciences)
Dr. Gopalakrishna Prabhu K
Pro Vice Chancellor (Technology & Management)
Dr Narayana Sabhahit
Registrar

Dr Vinod V. Thomas
Registrar Evaluation
ALUMNI RELATIONS
Manipal University Alumni Affairs Office has been set up in 2004 to unite all the Alumni of 35+ Constituent Colleges of Manipal University under one umbrella. Each college is represented by a nominee.
The alma-mater conducts an alumni meet wherein many alumni are likely to participate. The institutions invite the distinguished alumni to present a lecture or for an interaction with the students as an epitome for the fresher's.
The Alumni Relations keeps updating the records of the alumni regarding the changes in their profile.
Our new website has features that will ensure that alumni can register themselves and keep appraised of various activities. Their active participation, and support in the activities of the MU Alumni Association and the website will help us work together to take MU forward in the years to come.
We are also look forward to feedback and suggestions from alumni on the website to carry forward this initiative. It is just a small step to bringing the alumni closer to their past.
Mr Prasanna R Kailaje
Director, Alumni Relations




Work: +91-820-292-3421 Mobile: +91-99021-66682
A Big Welcome to MIT Alumni Celebrating Diamond Jubilee!